Prof. Hui Li received the "2015 Person of the Year Award "
We are pleased to announce that Prof. Hui Li received the 2015 Person of the Year Award at the 10th International Workshop on Structural Health Monitoring (IWSHM) held at Stanford University in recognition of her accomplishments in this field. Prof. Hui Li is the first scholar in mainland China to be granted this honour and also the first female winner in the Person of the Year Award history.
According to the press release, A structural health monitoring person of the year (SHM-POY) will be selected by the editors and associate editors of Structural Health Monitoring: An International Journal. The Person of the Year should have made an outstanding contribution to the field of SHM that will benefit society. This contribution can be in the form of theory, analysis, applications, education, or other ways that support the discipline of SHM and benefit society. The award is meant to recognizeaccomplishments within the past year or few years. (http://structure.stanford.edu/workshop/awards.html)
Congratulations to Prof. Hui Li on this well-deserved honor!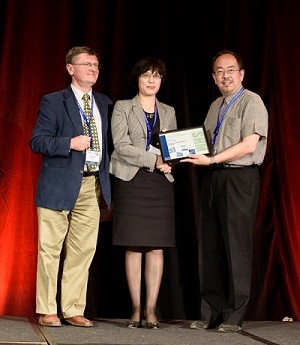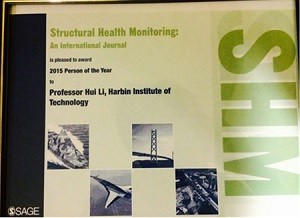 Last Updated:2015-09-05